Why use PSL Acquisitions to assist you in your property acquisition?
Simply explained in 4 little words – Save Time and Money
PSL acquisitions were set up with the aim to advise individuals when seeking and buying properties in Devon, Cornwall and the complete South West. We act when appointed as independent of property sellers and estate agents Acting only to find what you require. We pride ourselves on our ability to make your property acquisition totally free from stress making it an efficacious one. This is why we find that our clients will often contact us time and again asking us for help.
To locate a property that fits into your budget and location can be a time consuming process. You will end up searching and trawling through hundreds of listings on the Internet of which most will be not relevant to you. You may find one or two that you will be interested in but you still miss out on any which have not currently hit the market yet. You will then need to contact the agent to make an appointment for viewing, spend time and money travelling especially if you have to take time off work and can potentially lose money. Then your expectations could be dashed if the property does come up to the standards you thought it was, as it looked so different in the pictures.
In our acquisitions department we work vigorously to locate properties, which will suit your needs and requirements. We will view those shortlisted that meet your criteria first. This vetted technique save you money, time and the need to unnecessary travel.
Once we know your budget we will procure the best property for your budget and assist you with a stress free move to your new home. We use every available tack tick to help us in the search even to know what type of property you are looking for and why?
When you purchase a property the reasons usually have a lot more to do with than just the cost.
For example, if you require a family purchase we will need to know all the pieces of the puzzle to do with the family. These usually consist of work place, friends, schools, social clubs and when investing we need to calculate the return and what exit plan is in place.
On instructing PSL Acquisitions to act for you we will call upon all of our many years of expertise and knowledge in the housing market looking at hundreds of properties over the years.
Our experience and familiarity of the market and dealing with agencies ensures we find what you are looking for before they are actually listed on the market. This is because we have widespread familiarity and knowledge of estate agency contacts throughout the region.
As we have a department as an estate agent we know all the short cuts used to look after you, your securities and interests. Acting as an estate agent we will act solely for the client or the vendor. But when we are acting as an acquisitions agency for you we put your needs first and act independently from our estate agency department. This means you will often be told what you need to hear instead of want you want to hear.
As we employ fully qualified Chartered Surveyors you can rest assure that you will receive the uppermost level of help, support, integrity and knowledge. We pride ourselves in the understanding and concerns that the elderly has when moving home. It can be so overwhelming for them so we take that stress away and offer a full easy simple service which shows sympathy and sensitivity to their needs. We can micro manage the moving process to the very last detail giving you piece of mind that it will be done without a hitch.
The initial meeting
Property search
Property advice
Negotiations
Conveyance and after service
Rental management & Cleaning Services
Purchasing a residential property
In a busy world and economy we find that our clients are so busy they are lacking the time to look for a new home so there is a growing need for reliable help with honest advice.
Know immediately when a property is listed to the market
PSL Acquisitions possess the contacts and communications within the market and are usually first to know about new homes that get listed onto the market which sometimes fit your needs and criteria exactly.
Know about off market properties
There are often quality properties for sale but not listed on the market or internet. This means you could be missing a great opportunity to find a property that is perfect for your needs.
PSL Acquisitions have negotiated very good relations with large developers and building firms who have agreed to let us have first exclusive offers on their properties prior to them being listed on the market. When you work with us we can bring to your attention all properties in this field that meet your criteria so you get to view them before the rest even know they are for sale.
Checks need to be made to ground rent prior to purchase and moving
The majority of flats are purchased with a leasehold and because of this they will be subject to a lease which will enforce conditions on the tenant. One of these obligations will be a requirement to make a payment to the freeholder, this is known as the ground rent. So with this in mind you can appreciate when buying a flat that enquiries are necessary and made to determine the amount of ground rent being charged and to identify if it is fixed for the whole term of the lease or if it it subject to increase and what percentage it could increase.
Is there a risk of flooding?
Recently there has been a lot of worry about properties being flooded causing thousands of ponds worth of damage. This concern has raised the awareness of checking the proposed property and location for potential flooding prior to purchase. From residential homes to commercial premises flooding can seriously affect all property values in the market due to changing weather conditions and climate change so you can see how important it is to get it right.
Your needs comes first
We can come to you so you don't need to leave your home. We can listen to your needs understand your position financially and take on board your budget to include the time frame you have allowed. We will ask applicable questions that will help us, understand and put together a plan of action, which will adhere to your requirements and budget to stay within the current market.
Setting out a clear plan of action
Each client is an individual so we tailor make each acquisition for each client forming a tailor made clear plan of action. In this plan we include a detailed report in which we discuss the relevant points at the time of first appointment. It explains the service we will provide to include a free proposal. When you have read this and are completely happy do we send you our terms & conditions of arrangement for you to sign and return.
The search begins
We do use every established search method ever used together with our widespread contacts we source and locate properties from all estate agents whether they are large or small, private developers and even homes privately owned which do not reach the market. Properties in the market are flying out the door especially in Devon & Cornwall. The likes of websites such as "Rightmove" do help individuals to show what is on offer but in reality they are often out of date when listed and not available. This can make property searching to secure that special property very hard and frustrating for buyers.
We will view the property first to save you time
We will view all the properties we find ourselves first to see if they are up to standard and meet your needs. Only then will we be placing it on a short list for your perusal. We can arrange all necessary viewings on the short listed properties and escort you through the inspection making sure that all the correct questions are put forward and ensuring you are protected from any uncomfortable questions put forward from the Vendor or agent. After all viewings we gather all feedback on each property to see what was suitable and what was not. If none are right we will continue the search until we find something that is right. We require a property to surpass the expectations of the client and not just a pass.
When the correct property is sourced negotiations begin
Our team has over 25 years experience in negotiations and to negotiate a deal. Prior to commence our negotiations we will talk to our clients first to prepare a plan and provide a tactical strategy. We have been successful in ascertaining a considerable reduction in price and / or negotiate alternatives that can be very favourable and do not always come to light at the initial start.
Often we find that there can be interest from other buyers, when this happens we present your case and circumstances in the best possible way to set you in a different league so you stand apart from these other buyers who have shown interest tipping the balance to your favour. Also it becomes apparent to these estate agents how we work and that we have serious clients. This means they enjoy working with us as we make their job easier.
We see it through to the end & assisted after the purchase
Some agents see the project has been completed once the price has been agreed. This is not how we work. We keep watching every aspect of the deal even talking to the neighbours' to find out some background history. This is the most critical part of the purchase where it can fall apart if not closely monitored. We keep up close communications with your mortgage advisor, solicitor, surveyor and any other professional member in the team. This is important as if necessary we will reenter negotiations and claim a reduction in price if the survey finds any defects that were not mentioned and will incur additional costs. We also always maintain close communications with the agent too. This ensures the deal iadvances without a hitch.
We are there every step of the way; even once the contracts are exchanged we still keep an eye on the progression, stay an active part and offer advice right up until you get those keys in your hand. We live in a very aggressive competitive world so it makes sense to employ the services of a professional buying agent for property.
Even once you have your keys our services do not end there. If your thinking of renting we can help you find a suitable tenant and manage the letting for you right down to furnishing it correctly for a furnished let.
Our letting department currently has a special offer running where you will receive 3 months free management services when you sign up for a 12 month contract and the fees are only 8% of the rental income. Speak to us and we can put together a tailor made service package for you.
We are The Buyers Agents who speak your language
Its always gratifying to be represented by someone who speaks your language as the correct communication is essential when negotiating a transaction. Without it many areas and certain special requirements could end up being missed out and this will effect the negotiations and eventually could jeopardize the whole deal. Here at PSL Acquisitions we can employ translators who work by our side so we fully understand your needs and you get fully updated and know exactly what is going on.
Looking for property with Stables?
Here at PSL Acquisitions we have staff that are themselves or have family members who are enthusiastically involved in the goings on of the horsey world. They often go riding every weekend and evenings in the summer; get up at silly o'clock in the winter to muck out before going to work and contest in show jumping or hunting events. With this in mind it makes us the perfect choice to find that equestrian home.
Looking for a Property with Land?
Here at PSL Acquisitions we have staff and family members who do live in the country and are passionately involved with the landscape and countryside. To include the family members you could say we work, live, and raise families in the country putting us perfectly placed to locate that special home with the necessary land.
From a small cottage with a small paddock to a country house manner with just a couple acres to a country retreat estate with acres of land we can accommodate.
Looking for a property with an Annex?
Properties with an annex attached are getting more and more popular these days. We have been seeing it grow now for many years so we do advise this as an option when searching for that family home. The extra living space can suit if mum, dad or both are living with you. This is why it's sometimes called a granny annex. It could be used as space for a child growing up with a disability so he or she has their own space but still close enough to get help if required. Or maybe the kids are waiting to get on the property ladder but need tasters in living by themselves first. It can be useful if you have guests to stay say over a holiday period and remember if its not used you can always let it out to make some extra money each month.
We look to find that right property with an annex already built or with the right outbuilding which will make an easy conversion or with a suitable size piece of land so an annex could be tailor made and built, of which we can assist with all necessary drawings, planning and conversion estimates. We do often hear of homes with already built annexes on the market and ones that have not yet actually hit the market so this makes us the perfect choice to find that right home with that right annex.
Looking for a rural or country property?
Here at PSL Acquisitions we have contacts up and down the country in rural hotspots and very quiet spots in areas where people love to live. This means we have the know how and knowledge to source exactly what you are looking for as we know the locals, the market prices, the good areas and the areas to avoid so this makes us perfectly positioned to suit your needs.
Looking to live in a village?
Village life, homes and cottage homes are much sought after. Some homes in villages only come on the market once or twice in a family generation. Use us with our country knowledge to succeed with that special purchase. As we have reliable source contacts in the country and country life we will be able to ascertain that village home.
Looking for a Country House?
PSL Acquisitions have a director who has had a specialized interest in country houses for many years now giving him the experience required to locate these properties in the country market and he has proven his worth time and again. To find the right country house does take a lot of patience and time but its out there and we will find it.
Whether it's a Manor house to an old Georgian style Old Vicarages or Farmhouses, you can trust us to find them and will endeavor to negotiate the best price possible.
Looking for a Farmhouse?
With our staff being so involved with the countryside we often come across the most beautiful farmhouses set in the most beautiful countryside. These locations can frequently be very sort after by clients wanting a retreat or 2nd home in a peaceful, rural and quiet setting.
Usually these farmhouses have given up or sold their acres of land leaving you to enjoy the features of a period ageing property but without the hassle of looking after acres of farmland on a jeep or tractor.
Looking to invest? The right advice is essential
If your looking to invest from a one bedroom flat to a family home retreat in the country the location, type of property and the price you pay are major worries and decisions.
A lot of buyers do not get professional advice and are not told anything until they meet with their solicitor. PSL acquisitions wont run away, we are with you on this, finding the right investment and advising on counties, districts, neighbours, neighbourhoods and always the price.
The most important thing is to hunt down the best prospects to maximize the chance for capital growth and income rental return. It is also important to source management along with a long-term plan. With this in mind we do like to touch base and have a natter over this all as early as possible to gain a detailed understanding of a market that can be very hard if not guided. You will find that an Estate Agent will only act for the vender and will push only to receive the best possible price he or she can for the property. They will be unwilling to divulge an honest picture of the market especially if it is tight and a difficult one.
It would be our recommendation that you contact us with your requirements as early as possible maybe even before you are fully prepared to buy. The more information we get, the more we will understand your needs and motivations giving us the advantage to find that special investment.
Our services offer you a complete search & acquisition service, which will include locating, analyzing, negotiating and achieving the very best purchase price. This save you stress and time and time is money.
So that gorgeous home is finally found, let the real work begin!
What value would we put on this property?
What position is the vendor in?
How much money does it require spending on and what will it be worth once the works are complete?
What you require is a professional property negotiator with you to help advise and look after your interests. Remember as discussed that an estate agent will only have the vendors best interests as they want to get the best price they can as they will be paid a commission on the sale. This means they may not always be honest with the offers to the vendor, as they will work to get the best offer and terms they can from you.
We have a director who has been successfully looking after and representing clients in their purchases of their new properties and on a mean average has achieved a reduction in price of up to 48% from the asking price.
Looking to let?
The letting and renting market and decision to rent at any level is becoming more and more sort after these days.
There is a growing culture to own your own home but sometimes renting a property from a studio to a family country home, can sometimes be the best choice for a number of reasons.
A good option is to choose a tenancy for a care free occupation of somebody else's property so there are no issues with maintenance or paying the mortgage.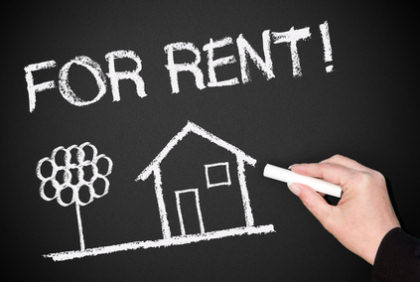 With all this in mind you still have got to get it right. You still need to acquire the right property to get it for the right price with the correct terms to suit your needs, requirements and have a landlady or landlord who will respect you and your wishes making sure that your needs are catered for.
We do make this easy and inclusive, we will find the right properties currently on the market and even ones that not yet have hit the market giving you direct first choice access. Once you're happy we will negotiate the lease and terms. We will carry out a detailed investigation of the lease, management and landlord or landlady involved.
We are also here for you on tap to assist with any issues you have during the tenancy occupation and will also be along side you helping you with the termination of your tenancy with minimal stress, hassle and to prevent the demise of your deposit.
Found a great acquisition but still need to be represented.
Please inform us if you have found a specific property that you like and fit your needs. As a buying agent we can act on your behalf to completely tailor manage the purchase. Clients requesting this type of service usually fit one of the following categories.
Want the property for the best possible price
Want the highest possible chance of securing a deal
Want someone independent to perform the negotiations
Cannot be present for viewings or meetings
Want to remain anonymous
Want to purchase through an agent or directly from the owner
We can view the property on your behalf and perform a detailed report of our findings, arrange any services prior to agreeing a plan of action and the management of the acquisition. If you would like further help or advice please don't hesitate to contact us quoting our Acquisitions services.
Bespoke acquisition service
PSL Acquisitions can offer a tailor made bespoke service for the purchase of freehold and lettings of different types of commercial premises along with different types of residential properties or investments.
The benefits of using a buying agent
We have access to all properties on the market
We have access to properties off market or on semi open market through industry leads
We have access to agent-to-agent marketed properties
We provide timing schedules and a service, which allows the client to focus on their main business
Negotiation of terms, which helps your financial savings from the beginning of the lease to the end of the lease
Wide range and knowledge of commercial property
Improved class awareness within the property market
Exact completion Fees
Purchasing a residential property
In a busy world and economy we find that our clients are so busy they are lacking the time to look for a new home so there is a growing need for reliable help and with honest advice.
So what is a Property Buying Agent?
The purpose of a Property Buying Agent is to fully recognize precisely what the client is searching for from a property and a certain lifestyle. From their background knowledge and by accompanying the client through every step of the way they are able to assist the client thus so considerably reducing their levels of stress, which are due from never ending visits and impractical prospects.
A lot of the public would reflect this service as a luxury only for the rich. But in reality is really is not. When you think that locating and buying a home is going to be one of the most stressful and important decisions, especially financially, you will ever decide, it makes sense to be professionally looked after and represented as a purchaser. It's the same as using an estate agent who represents the seller.
We can tailor make our service to fit you exactly
We can save you the time, money and effort in chasing estate agents and viewing properties that do not fit your needs
We will keep you fully updated with local trends and costs
We will provide a background knowledge of properties that match your criteria
We will offer an inside track to properties prior to hit the market, properties actually on the market, and properties being sold privately or discreetly
We find the spot on property at the correct time and the precise place
We offer help & advice
We advise on the pros & cons of the local area, property & surroundings
We assess all the potential pitfalls & highlight any planning potential or hazards that may occur
We assess the price & appropriateness of the property & area founded by local information & exploration
We place you in the best position to put forward an offer
We will take care of your negotiations
We will put forward the necessary bids to give you the greatest benefit in the negotiations
We give you the advantage over other buyers in a aggressive bidding situation
We allow you the chance to make full-reflected decisions
We will only settle for the best price & the correct terms that fit your needs
We will strive to achieve success
We arrange & interpret the survey
We liaise with the solicitors & agents
We secure the complete purchase